President and CEO, Masco Corporation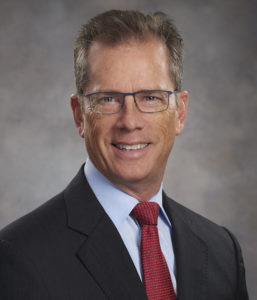 Keith Allman was elected President and Chief Executive Officer in February 2014. Prior to his election, Mr. Allman was Group President, a position he was promoted to in 2011, with responsibility for Masco's Plumbing Products and North American Cabinet businesses. These companies accounted for approximately half of Masco's revenues in 2012. As Group President, Mr. Allman led the development and implementation of a platform-wide strategy, including the turnaround of Masco's North American Cabinet business.
Prior to his Group President role, Mr. Allman was President of Delta Faucet Company since April 2007. As the leader of this multinational business, he implemented significant improvements in the areas of brand awareness, innovation, customer service, and financial performance.
Mr. Allman first joined Masco in 1998 as Vice President of Manufacturing at cabinet manufacturer Merillat Industries. While at Merillat, he was responsible for all operations and sales functions, including product development, procurement, manufacturing and distribution, and sales
and service.
Prior to joining Masco, Mr. Allman worked in the automotive tier-one supply base in several senior leadership positions. This followed a 13-year period at General Motors, where he held a variety of manufacturing, engineering, and quality positions.
Mr. Allman has a mechanical engineering degree from General Motors Institute (now Kettering University) and an MBA from the University of Michigan. He is a member of the Hansgrohe SE Supervisory Board and serves on the board of directors for Oshkosh Corporation and No Barriers, a non-profit organization committed to helping individuals reach their highest potential.
Website: masco.com
Session: A New Lens for Leadership: Learnings in a Complex Year