Past Speaker
Senior Advisor, Tau Investment Management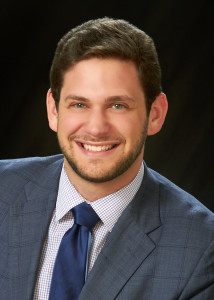 Josh is a member of Korn Ferry's Global Financial Market practice focused on the Asset Management and Alternative Investments sectors, as well as a founding member of the Impact Investing COE. He's based in the New York office. Josh Tanenbaum also serves as Senior Advisor to TAU Investment Management and leads the design and development of its TAU:Next platform.
Josh works with numerous Family Offices and Endowments & Foundations on deal origination and due diligence and advises social enterprises on sourcing and structuring strategic partnerships and driving business development. He was the Founder of LOCAL VIBES, a live music-oriented A&R firm that empowered artists to become advocates for causes most meaningful to them. Josh started in Financial Services working in Private Wealth Management at Deutsche Bank and Morgan Stanley. As a Freshman in college, he was a Clean Energy Economics Analyst at Third Way, a DC-based progressive think tank. He initially joined as an intern in the Middle Class Economy program.
Josh was recognized by Pi Kappa Phi as one of its Thirty-Under-30. He is a proud Board Member of the Council of Young Jewish Presidents and America-Israel Cultural Foundation, a Junior Board Member of the Polonsky Foundation, the Chair of the Emerging Leaders Circle at the Tanenbaum Center for Interreligious Understanding, and a Young World Fellow of the Duke of Edinburgh International Award Foundation.
As an evangelist for Impact Investing, Josh has spoken at such forums as the White House, the University of Maryland Smith School of Business, the Nexus Global Youth Summit, Jewish Funders Network and recently he judged the Clinton Global Initiative-backed Hult Prize.
Josh graduated from the University of Melbourne, Australia where he earned a Bachelor of Arts in Politics & International Studies and Sociology. He also studied Public Policy at University College London.
Session: Connecting Investors—The Missing Link Between Sustainability and Impact