Past Speaker
Professor of Finance, London Business School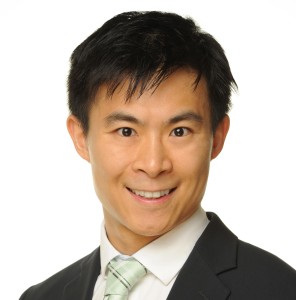 Alex Edmans is a Professor of Finance at London Business School.  Alex graduated from Oxford University and then worked for Morgan Stanley in investment banking (London) and fixed income sales and trading (New York).  After a PhD in Finance from MIT Sloan as a Fulbright Scholar, he joined Wharton in 2007 and was tenured in 2013 shortly before moving to LBS.
Alex's research interests are in corporate finance (corporate governance, executive compensation, investment/growth/innovation, and mergers and acquisitions), behavioral finance, corporate social responsibility, and practical investment strategies.  He has published in the American Economic Review, Journal of Finance, Journal of Financial Economics, and Review of Financial Studies.  He is Editor of the Review of Finance, a Faculty Research Fellow of the National Bureau of Economic Research, a Research Fellow of the Centre for Economic Policy Research, and a Research Associate of the European Corporate Governance Institute.
Alex's research has been covered by The Wall Street Journal, Financial Times, The New York Times, The Economist, and The Times; and interviewed by Bloomberg, BBC, CNBC, CNN, ESPN, Fox, ITV, NPR, Reuters, Sky News, and Sky Sports.  He was awarded the Moskowitz Prize for Socially Responsible Investing and the FIR-PRI prize for Finance and Sustainability, and was named a Rising Star of Corporate Governance by Yale University.  Alex co-led a session on behavioral economics at the 2014 World Economic Forum in Davos and gave a TEDx talk on "The Social Responsibility of Business."  He is a Wall Street Journal "Expert" and runs a blog, "Access to Finance," that aims to make complex finance topics accessible to a general audience. At Wharton, he won 14 teaching awards in six years, served as Faculty Graduation Speaker to the MBA class of 2014, and was the highest-rated finance professor in the MBA program before his departure. At LBS, he won the MBA Class of 2016 teaching award for the highest-rated professor school-wide (voted by the first-year class), and served as Faculty Orientation Speaker to the MBA class of 2017.