Vice President, Human Resources; Chief Diversity & Inclusion Officer, Intel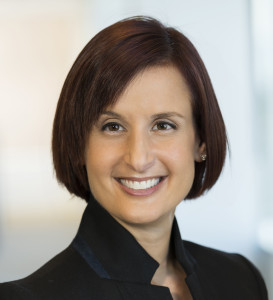 Danielle Brown is Intel's Chief Diversity and Inclusion Officer and a Vice President in Human Resources. She leads the strategy and execution of Intel's Diversity & Inclusion initiative.
In this role, Danielle is responsible for leading the team's efforts around Intel's bold goal to achieve full representation of women and underrepresented minorities in our US workforce by 2020.
Previously, Danielle served as the Chief of Staff and Technical Assistant for Brian Krzanich, CEO, Intel Corporation for 2.5 years, where she was responsible for providing strategic and operational support to Intel's CEO and executive leadership team.
She has held several leadership roles in the Human Resources organization, including Intel's Executive Talent Management, Global Learning, and Operations organizations. Danielle has led Intel's Network of Executive Women (iNEW) initiative for several years and is actively involved in developing Intel's female leadership pipeline.
Danielle joined Intel in 2009 as part of the Accelerated Leadership Program. She worked as a Channel Marketing Manager in Intel's Client Computing Group, as a Business Development Manager in the Internet of Things Group, and then joined HR as the Director of the Accelerated Leadership Program.
Prior to Intel, Danielle worked as a strategy consultant with PricewaterhouseCoopers LLP and then spent nearly a decade in the biotech industry in sales and marketing, holding a variety of leadership roles in field sales, with Abbott Laboratories, TAP Pharmaceuticals, and Gilead Sciences.
Danielle received her MBA from the University of Michigan and her BA from Michigan State University.
Danielle splits her time between Santa Clara, CA and Phoenix, AZ. When she's not busy at work, she loves to spend time with her husband, Justin, and their two dogs, hike and run, enjoy great food and wine, and travel the world.
Session: Creating a Stronger Culture Through Diversity and Inclusion